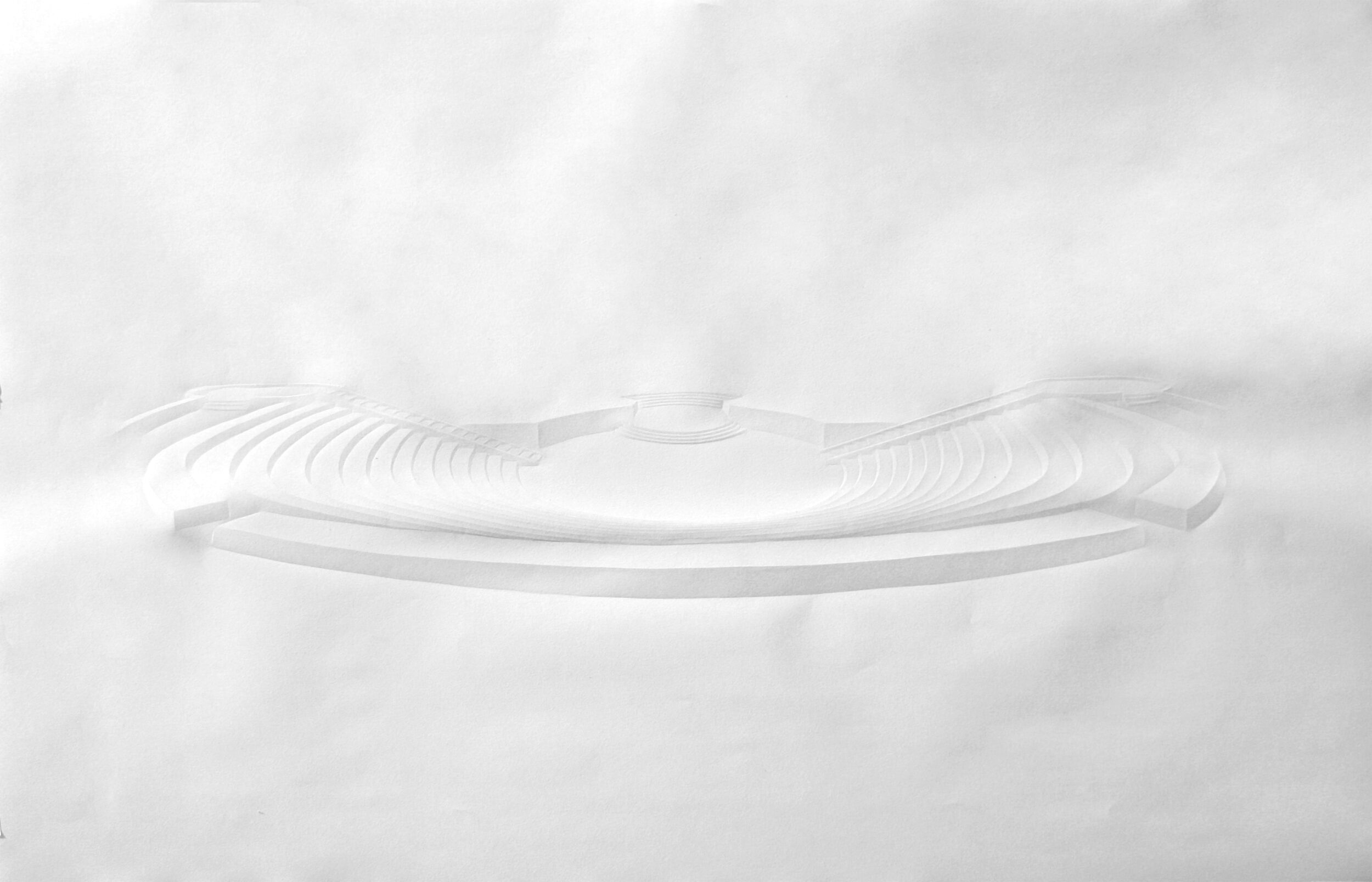 Simon Schubert: Thingstätte on a Plane, 2015, 70 x 100 cm, paper
Interview with Simon Schubert
What got you interested in the Thingstätten Project?
I was interested in the aspect of architecture and its historic dimension, particularly the way architecture was used by the National Socialists to create space for communal identity und pseudo-religious community. This conscious attempt to create a link to Roman and other older cultures aimed specifically at creating an effect of the sublime.
Why did you choose to participate?
"Never forget". You always have to investigate the Nazis and their actions, and it is interesting to see how their ideology and the visible signs of their power still inform the present, often unperceived.
I am aesthetically interested in these structures, as they lift up from the plane like a folding and are close to the architectural basis of my artistic technique of using folded paper to create three dimensional space. Space and Architecture, to me, is something that is folding up from a flat surface. The third dimension is created through folding the second dimension. After doing research on the "Typology" of the Thingstätte, I concentrated on the typical, recurring architectural elements.
Can you tell us something about your experiences with this project?
It was fascinating and alarming to see the number and location of Thingstätte that are still around and how they are presently used. Most visitors will be unaware of the Nazi past of popular open air theaters like the "Waldbühne" in Berlin or the "Karl May Festival" in Bad Segeberg. I enjoyed the research at the Archive of the "Theater Studies Collection" of Cologne University, as well as other Archives.