Bad Windsheim / Bavaria

Although solstice celebrations had already taken place at this site near the Windsheim "wine tower" during the construction work, and the Thingplatz is mentioned several times in the local town chronicle, no further work was done on it since the death of the initiator in 1937. An official inauguration never took place and on the today's area also nothing more points to the former building project.

General:
Start of construction / Inauguration
May 1934 / –
Architect
Unknown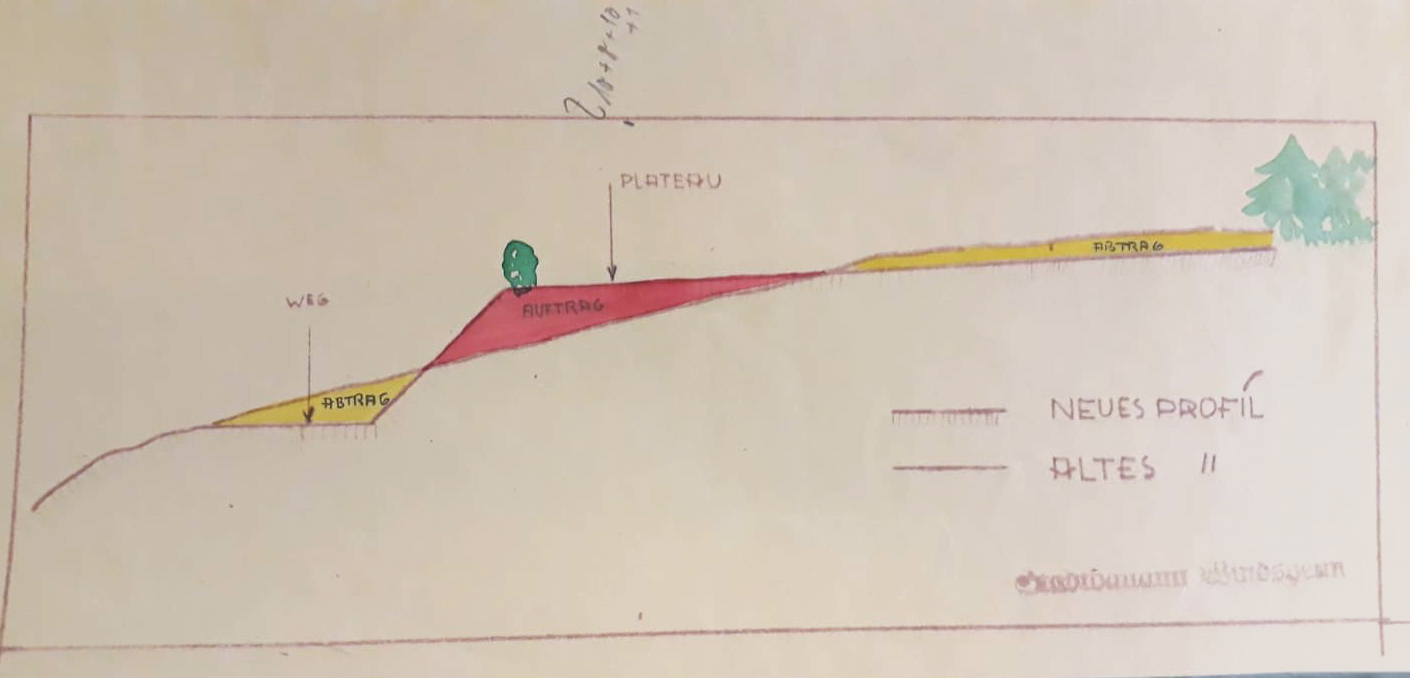 Designation historical / contemporary
Thing site on the wine tower hill / –
Historical use
Solstice celebrations 1933- 1938, except 1937
Use contemporary
Since 1977, the Wine Tower Open Air Festival has been held annually on the plateau.
https://www.weinturm-open-air.de/
Worth knowing:
In 1936, 16 oaks were planted in memory of the equal number of martyrs of the Hitler putsch.
After the war, one was felled to change the Nazi mythologically charged number (Denkmalpflege Bayern).
More information:
http://www.mgoesswein.de/weinturm.html